Machine Moving Services Both Nationwide and International
As nationwide machine movers, regardless of whether you are looking for a machine moving company that can supply a forklift for you to carry out a job onsite to a complete risk-assured and project-managed heavy machine move, we have the equipment, experience and staff required to help you and your requirements.
Add Your Heading Text Here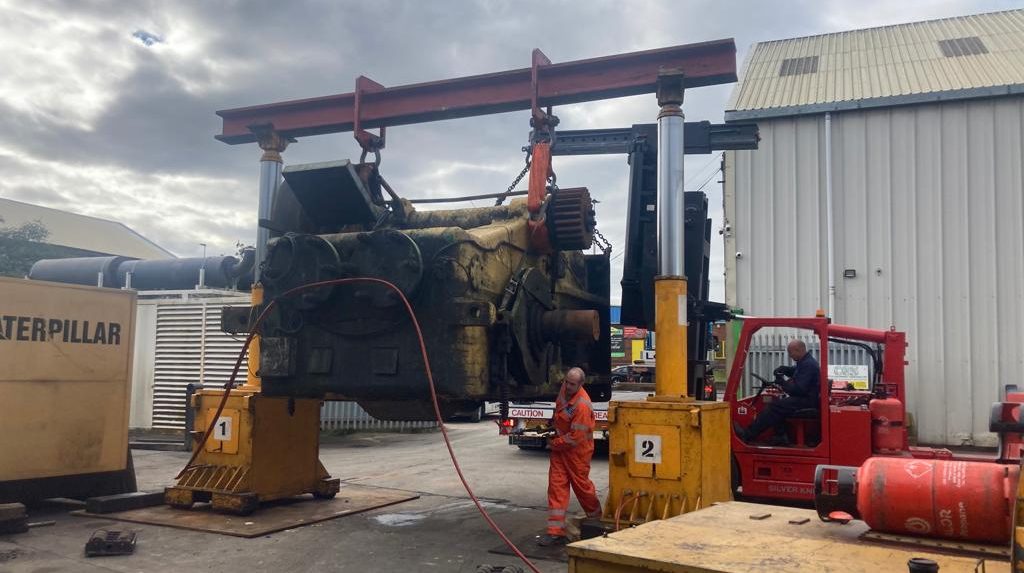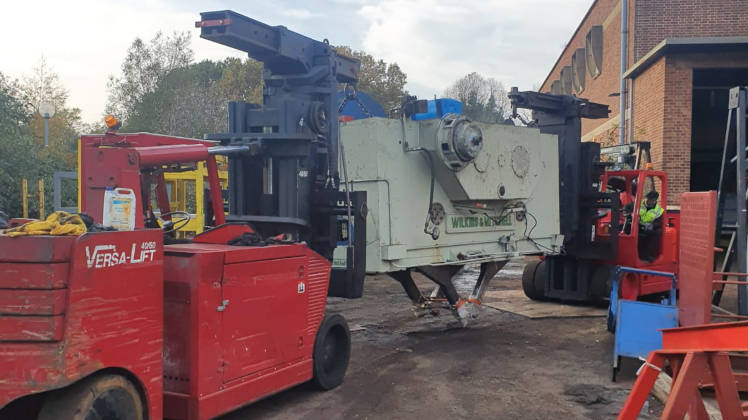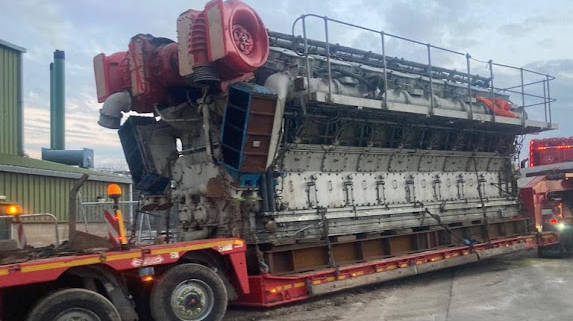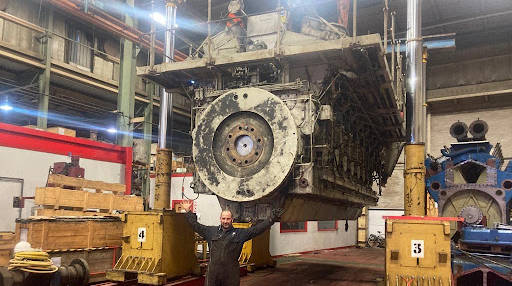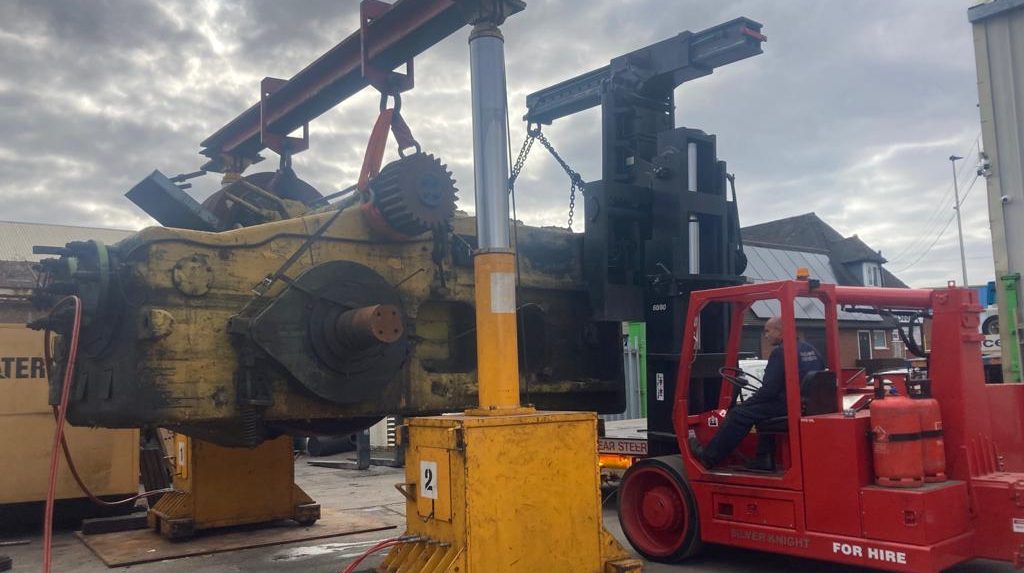 Machine Movers, Machinery Relocation, & Heavy Machinery Moving Company
Machinery and Heavy Pieces of Equipment successfully moved
Factory Clearouts Completed Successfully
Pieces of Equipment Hired Out
Our Machine Relocation & Hire Services
Silver Knight Haulage are heavy machinery movers who offer complete machine removal, & relocation services for both small & big machinery and heavy plant machines, and are committed to providing
the best machine moving service
 we can to our clients. Our workforce is skilful, dedicated and committed to doing a job to the best of their ability. We have the capability as 24-hour movers where required. We take pride in our professionalism in planning and executing the requirements of our client's projects, from machinery removal service, machinery transport, farm machinery, or moving plant machinery from a single piece of equipment to a complete plant. We are located in West Bromwich, just North of Birmingham in the West Midlands, which gives us excellent transport access to every part of the United Kingdom (UK). Consequently, we can offer our cost-effective high-class professional moving services nationwide, throughout Europe and globally. We have moved machines to and from the US, India and Asia and can move worldwide if needed; we regularly work with local authorities, customs and exports and can provide our own independent moving escort service as well if required; however, if you are looking for equipment movers near me in West Bromwich as well, we are your machinery Midlands haulage company.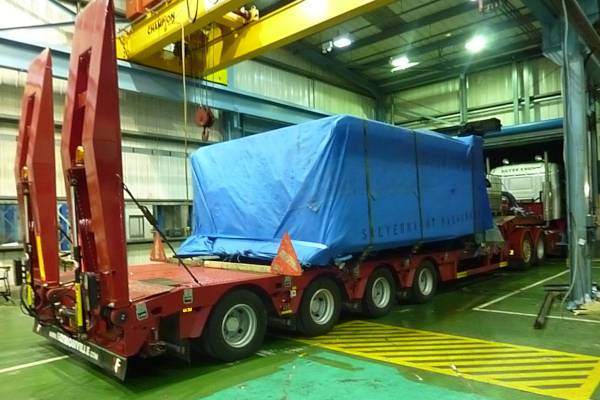 We offer a heavy haulage transport section. This Heavy Haulage encompasses wide loads, gauges, and long vehicle convoys. We provide escort vehicles as part of the service, and we can also sort the logistics of your move. So you don't have to liaise with local police authorities and government agencies on your behalf. We have a wealth of experience moving everything from small CNC machines to 150-tonne Press Crowns and more.

Please find out more about our Heavy Equipment Moving & Haulage Service.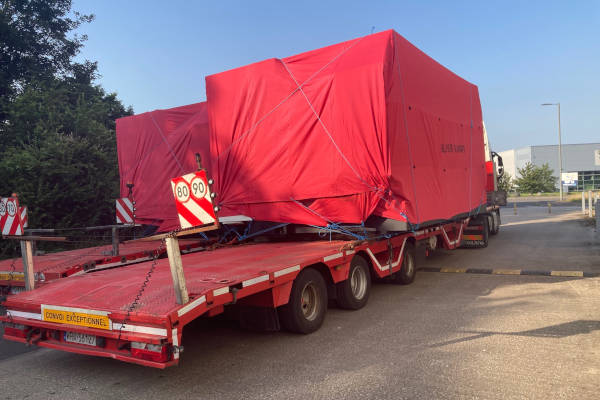 We can offer a service abroad in any location. We have worked globally; we are 'not' just a UK company. Further, we can organise shipping, containerisation, packing service and machinery installation wherever you may be.

Please find out more about our Continental Machinery Moving Service.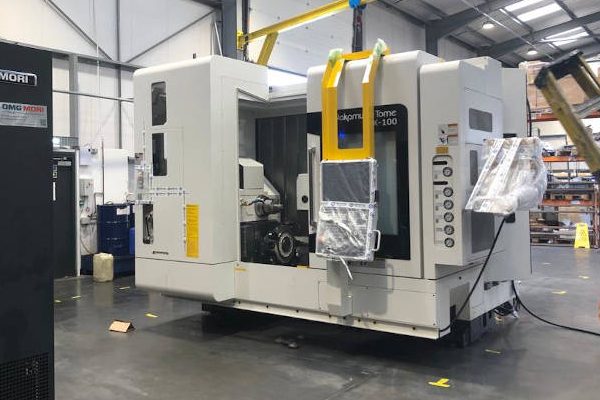 Are you looking to sell your factory equipment? Contact us today, and we'll do a site visit to give you competitive pricing for your equipment and, if happy, move it as well.

Please find out more about our Factory Clearance Service.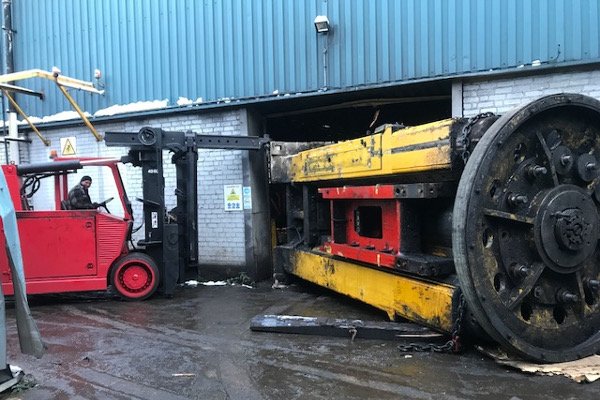 We can move any type of machinery, big or small. Our capability enables us to cater to all your needs when moving from one location to another. We provide all the equipment and have skilled operatives to carry out the job while safe and timely.

Find out more about our Factory Relocation Service.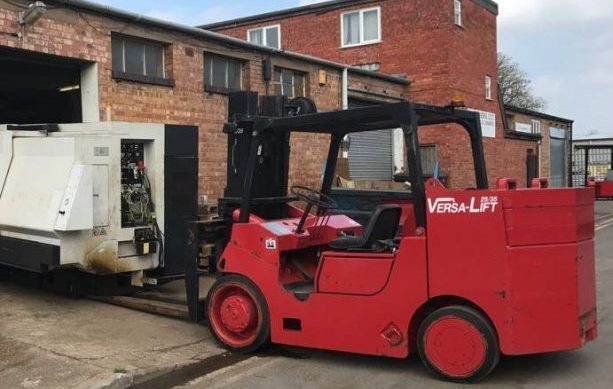 We offer a complete range of services to exporters, including UK haulage, warehousing for consolidation of contract cargo export packing, container loading, container blocking/securing, marine insurance, consular work, engineering certificates and shipping to worldwide destinations.

Find out more about our Forklift Moving Service.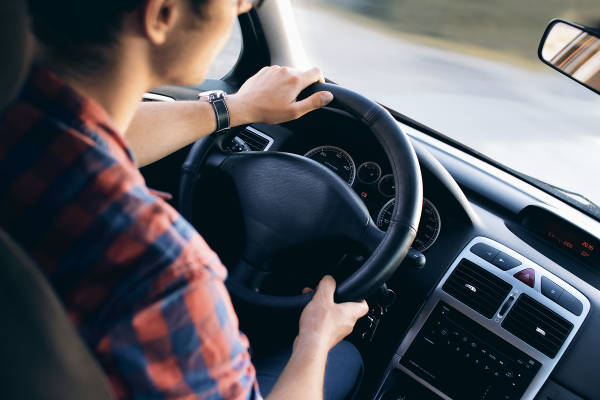 Moving Equipment Hire Service We have several Versa lifts, Including 25/35, 40/60 and 60/80, along with many other pieces of equipment. These are available for immediate hire, both on short-term and long-term contracts. Moving and relocating the most complex machinery can come with a fully qualified driver. Alternatively, we can provide them independently for your operators to operate. Our fully certified machines can be delivered day or night as we are a 24-hour hire and transport service.

Please find out more about our Moving Equipment Hire Service.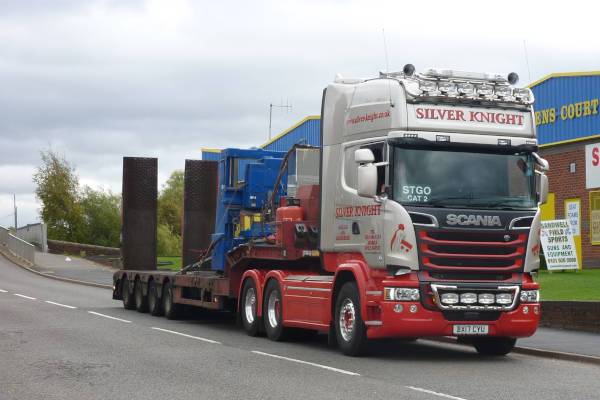 We can transport any machinery, big or small and out of gauge. Furthermore, we can move you from your old location/premises to your new location/premises. We can also provide just transportation for your machinery if you choose. For example, if you require your machine to be collected and delivered to you, this is a service we provide.

Please learn more about our Machinery Haulage, Relocation, Transport & Moving Services.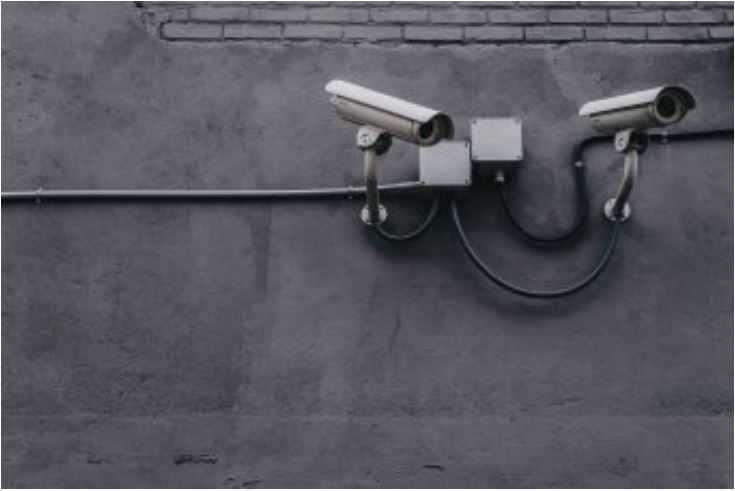 We can offer a Secure Warehousing Storage Service secured by CCTV, fully alarmed, with on-site rest facilities. Our premises can come fully heated to protect your goods. Silver Knight has Goods In Trust insurance, which ensures goods up to £1 million.

Please find out more about our Secure Warehousing Storage Service.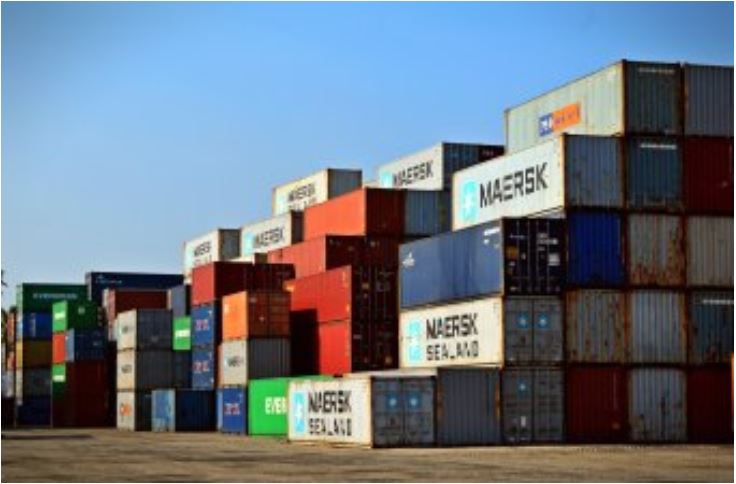 We can offer a service for securely and safely loading your machinery into containers using blocks and straps. You can then ship these containers to any destination around the world. Our container service encompasses the loading of multiple variations of containers, such as end loaders, open tops, and flat racks and can provide photographs and complete documentation for reference.

Please find out more about our Shipping Container Packing Service.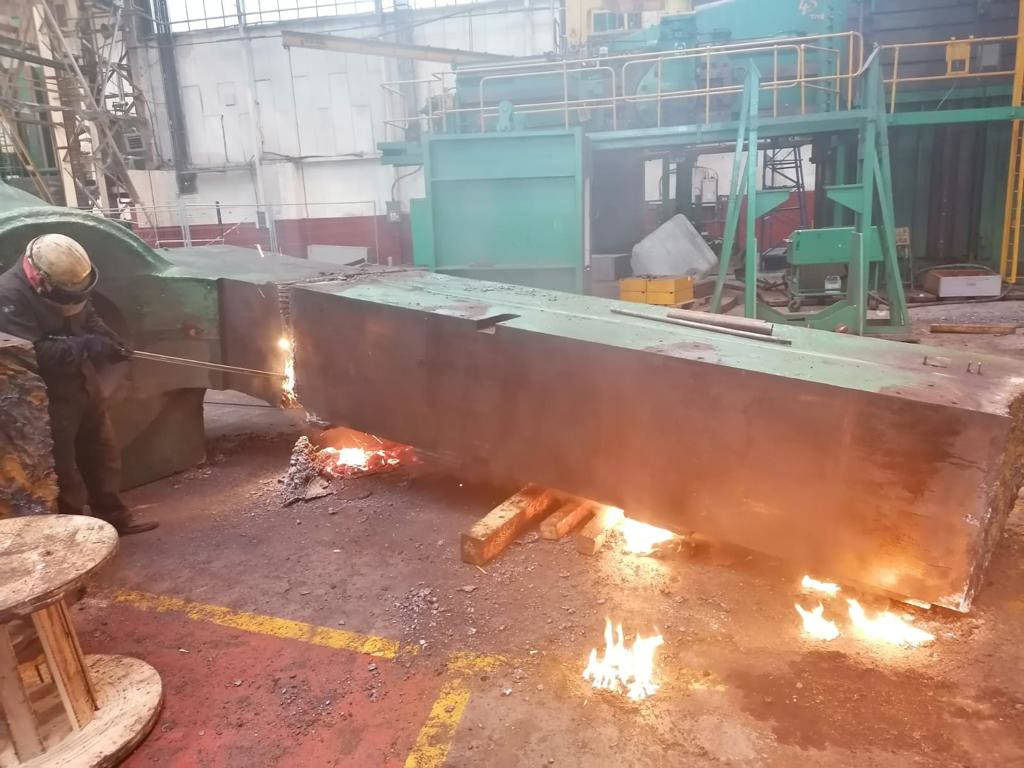 As technology evolves and progresses, newer, more efficient models render machines outdated and necessitate their replacement. This brings up the issue of handling old or malfunctioning machines when they no longer serve a purpose. Ensuring proper machine disposal is essential to prevent environmental hazards and maintain safety. That's where we can assist you. We can engage in a discussion regarding the different methods and recommended practices for machine disposal and subsequently take care of the entire process for you.

Please find out more about our Machine Disposal Service.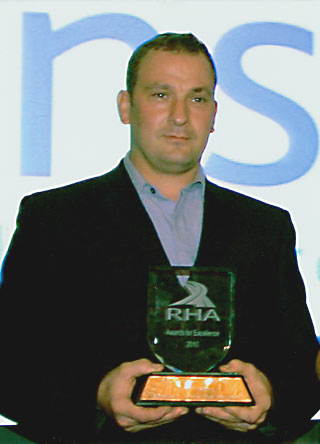 Who are Silver Knight Haulage & Machineries Machine Movers Ltd?
Silver Knight Haulage is a family-run machinery moving company established in the West Midlands in 2005, with over 15 years of experience. As a result, we aim to offer a complete and cost-effective yet professional moving service to businesses as
machine movers
, machine installation & 
factory plant relocation specialists
. We specialise in removing, transporting and installing machine plants and equipment here in the UK and worldwide. We also provide many other services, including factory clear outs & relocations, 
versa lift hire, mobile crane hire
, 24-hour call outs, transport of abnormal machinery loads with escort vehicles, storage facilities, exporters, machine disposal service, container packing service and much more. As a machine removals company, we own a large number of machines, and transport vehicles, required for the 
handling and transport of plant and machinery
, within the UK, and for export worldwide. As machine movers, we can transport machines of all sizes, including comprehensive, abnormal loads for which we will provide escort vehicles. Silver Knight Haulage believe in being professional, dedicated and committed in all the projects we undertake, ensuring we build a unique working relationship with our clients. Compared to many of the Machinery transport companies in Wolverhampton, the West Midlands, and Nationwide, we have built up a portfolio of case studies to help provide an idea of what Silver Knight can do for you. We value our clients above everything else and are always proud when we receive positive and complimentary feedback.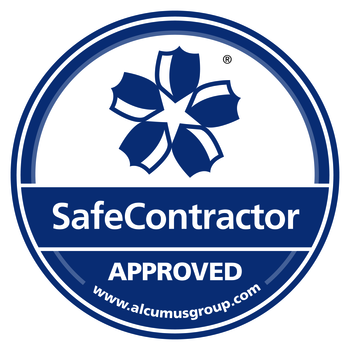 Machinery Movers - Your Backbone of Industrial Machinery Relocation
In the vast world of machinery and industrial equipment, a specialised cadre of professionals like us is known as machinery movers. We are the experts entrusted with the herculean task of relocating, assembling, disassembling, and transporting heavy machinery across various sites.
Whether it's the transfer of a mammoth printing press, an MRI machine, or a CNC milling machine, our machinery movers make it happen with precision and care.
Assessment and Planning
Before moving a machine, our machinery movers assess its dimensions, weight, and unique specifications. This information is crucial to determine the kind of equipment, workforce, and techniques required for the move.
Disassembly
Often, machines cannot be moved in one piece. In such cases, our machinery movers will carefully disassemble the machinery, marking and cataloguing each part to ensure a smooth reassembly process.
Transportation
Our special vehicles are designed to carry heavy loads. These consist of flatbed trucks, which are employed to transport your machinery.
Some of our machines might even require police escorts or road closures due to their sheer size, which we can handle on your behalf.
Reassembly
Once at the new location, the process is reversed, with our machinery movers meticulously piecing the machinery back together, ensuring it works as intended.
Safety Protocols
The handling of heavy machinery poses numerous risks. As such, our machinery movers are well-versed in safety protocols to ensure the well-being of the machinery and the people involved.
Tools and Equipment
As a modern machinery moving company, we utilise various tools and equipment to ensure efficient and safe relocation. These consist of:
Hydraulic Gantries
These are used for lifting heavy machinery in tight or difficult spaces.
Jack and Slide Systems
For moving heavy equipment over short distances.
Cranes
Used for lifting and positioning machinery.
Skates and Rollers
To facilitate movement on a flat surface.
How do you know we are the Right Machine Mover for your company?
Selecting the right machinery mover is paramount. When vetting potential companies, one should consider the following:
Experience
Years in business and past projects – as we have – can offer insight into a mover's capability.
Insurance
As we do, you must ensure your mover has adequate insurance to cover potential damages. Our insurance goes up to £5 Million pounds.
Training
Properly trained staff can distinguish between a smooth move and a costly mistake. All our machine movers go through rigours training.