Our Health and Safety documentation (RAMs), and supporting documents, and what this means to you when it comes to our Machine Moving Services?
You are here: 
Home
 » 
Machinery News
»
Our Health and Safety documentation (RAMs), and supporting documents, and what this means to you when it comes to our Machine Moving Services?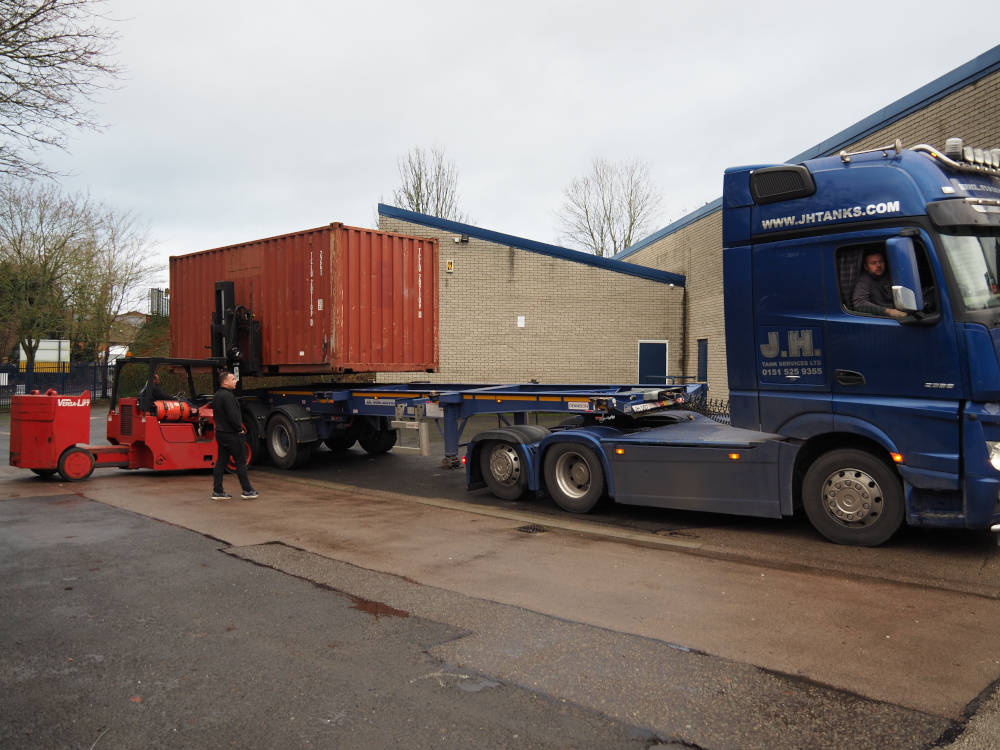 Here at Silver Knight Haulage & Machineries, we understand what is required when it comes to Health and Safety, and take it incredibly seriously.
Our Risk Assessment and Method Statements (RAMs) are very detailed and are both completed and supplied prior to undertaking any work. This ensures the correct processes and hazard identification are in place.
These must all be well known by everyone affected by the works carried out.
Some of these are below.
Table of Contents
Driven Plant RA09 17
This RAM sets out our actions to be completed in sequence of events, and how our vehicles will operate on site and in situ.
This covers our arrangements & responsibilities regarding risk management controls, and things such as when our movers are reversing to use trained marshalls, using Stop Blocks and many other areas to create a safe working environment.
Manual Handling RA02 17
This RAM sets out our control measures, and how our vehicles will be deployed on site and in situ.
This covers our arrangements & responsibilities regarding risk management controls, and things such as which mechanical lifting and shifting equipment will be used such as: Fork lifts, Genie lifts, Hoists, Loaders, wheelbarrows, to be used wherever practicable, to all persons being trained and understanding Safe or Kinetic Lifting techniques, along with other points.
Site Survey Project Plan 11 16
This RAM sets out the data required to plan the works and production of a Construction Phase Plan (CPP) or Minor Works Plan with Project Method Statement (MWP).
These are produced in accordance with the current Construction Design and Management (CDM) regulations.
These are required to achieve a Start on Site stage, and we take this very seriously as it helps us to outline the project – such as people working on the project – permissions required ahead of time – such as any work on pavements – outline equipment to be used – such as height- equipment – to waste disposal – such as skips to be deployed to name a few areas this RA covers.
Fire Risk on Site RA07 17
This RAM sets out our actions to any risk of fire or Hot Working conditions, to prevent fires from occurring on site, and to make sure there are methods of escape in an emergency..
This covers the use of minimising blow touches where required, make sure a Permit to Work Procedure for High Risk work is acquired, that a suitable method to extinguish a fire is ready for use by our operatives and other similar areas.
This RA also covers fire alarm drills or what happens in the case of onsite emergencies, and what actions our operatives will need to follow in this situations to apply with your internal policies.
Hazardous Substances RA05 17
Our Hazardous Substances RA05 17 risk assessment sets out our processes and ways to identify hazards. This includes everything from: the inhalation of dust, and other hazardous materials generated during works, to wearing PPEs (Personal Protective Equipment) and risks from incorrect storage of materials where, injury, risk of fire or leakage could occur.
Health and Safety Welfare Policy
It is our policy to provide and maintain safe and healthy working conditions, equipment and systems of work for all our Employees, Contractors & Other Parties involved in our work, and to provide sufficient information, training and supervision required for this purpose.
We will take all necessary measures to ensure that the Health, Safety and Welfare of our Employees and others affected by our work meet with the requirements and spirit of the Health and Safety at Work Act 1974, together with all other statutory requirements, taking into account Approved Codes of Practice (ACOPs).
All Employees & agents acting on our behalf will be made aware of the company's arrangements with regard to Health and Safety, including being given a copy of this Policy. Clients, Principal Contractors & their Agents may also be given a copy to ensure that all are very clear about how seriously we take our responsibilities towards everyone we have contact with during our work. Additional guidance will be given to all persons working for this Company which outlines our rules & other information relating to working for our organisation.
Lifting operations-equipment RA18 17
RA18 17, our Lifting operations-equipment RAM outlines everything from our lifting equipment and attachments to be installed and used by trained & competent persons aware of the risks & safe techniques, to the use of our:
Machine movers
Hoists
Slings
Chains
Skates
Lifting plan RA04 17
RA04 17, our Lifting plan sets out the purpose of the move, the details of all parties involved be it the people on site, to the lifting team such as the banksman, the driver, the loader etc…, the control measures necessary to prevent things such as, cranes overturning, loads falling from cranes etc… to the details of the equipment being used down to its Jib length, safe working loads, any spread mat requirements to name just a few.
Further to this, this RAM outline site conditions that need to be considered prior such as: where are embankments, excavations, culverts, drainage manhole covers, personnel and the public to name a few, and how signalling on site will be implemented.
MEWPS Rescue Plan RA12 17
RA12 17, MEWPS Rescue Plan, is based on HSE & IPAF & Access Industry Forum Guidance. This Risk Assessment outlines how normal and auxiliary control systems built into a mobile elevating work platform (MEWP) will be used to allow the operator to bring the platform of the machine safely to ground level under controlled conditions.
This includes everything from the communication system to be used on site, the competency of the operators, the harnesses that will be worn if operating overground, to the names of the nominated grounds persons on site.
MS, Briefing & Consultation RA02 17
This project method statement is used in conjunction with other risk assessment documents and any applicable Permits to Work.
This document sets out the arrangements that need to be in place to ensure that key aspects of the work to be carried out are planned and undertaken safely.
It identifies the principle risks such as: communication with others on site, the use of hand power tools, manual handling, working at height using access equipment, to the PPE to be used Hi-Viz clothing, hard hats, Safety Gloves to BS EN388: 2003 etc…
Site Survey Project Plan RA11 16
RA11 16, gathers all the information to enable data to plan the works & production of a CPP (Construction Phase Plan) or MWP (Minor Works Plan with Project Method Statement) to achieve a "start on site" stage.
This assessment identifies the project, the contact details of the client, architect / designer where required, any structural engineers if applicable, drawing sketches of the equipment among other areas.
Supervisors Daily Checklist
Our Supervisors daily checklist sets out that our Nominated Supervisors or Team Leaders must carry out checks before starting work & at the end of each shift without fail.
These records are to be kept for company management to see in order to prove that inspections are being carried out effectively.
They cover everything from if walkways are cleared from trip hazards, to any safety signs are in the right place, and members of the public / on site team are are of the works going.
Work at Height Standards and Procedures
Our Work at Height Standards & Procedures is designed to prevent falls from height & accidents when working at height using access equipment.
These procedures are in addition to the arrangements described within the following:
Company Health, Safety & Welfare Policy Risk Assessments – to assess the risks for each job
Method Statements & Job Sheets – to describe the safe systems of work in sequence Permits to work – if required for projects involving HIGH RISK WORK
HSE issued guidance: INDG 401 rev.1 (Work at Height)
INDG 402 (Use of Ladders and Steps) & Access Industry Guidance & Training
Further to this it sets out that all work at Height must follow the "Hierarchy of control" under the current Work at Height Regulations and the conditions to enable that, to what needs to be ensured at all times, and further fall prevent controls to name but a few.
Public Liability Insurance
We have up to date public liability in place up to £5 million pounds.
Safe Contractor Accreditation
We have an up to date Safe Contractor Certificate of Accreditation, showing that Silver Knight Haulage & Machineries Ltd has achieved SafeContractor accreditation.
We are here to help where we can.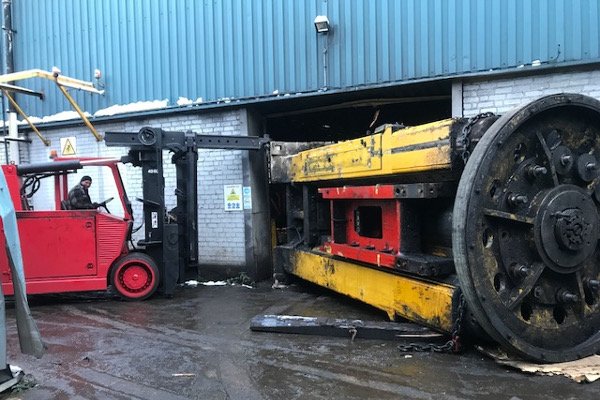 We are able to move any type of machinery, big or small we will cater to all your needs for moving from location to another. We provide all the equipment ourselves and have a skilled number of operatives to carry out the job in a safe and timely manner.

Find out more about our Factory Relocation Service.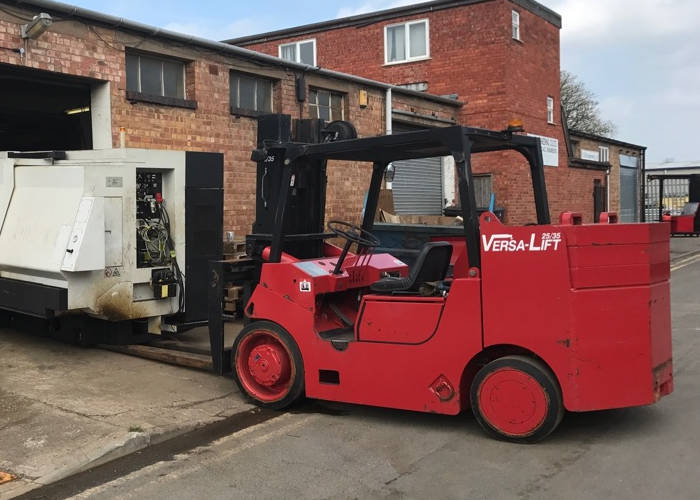 We offer a complete range of services to exporters including UK haulage, warehousing for consolidation of contract cargo export packing, container loading, container blocking/securing, marine insurance, consular work, engineering certificates and shipping to worldwide destinations.

Find out more about our Forklift Moving Service.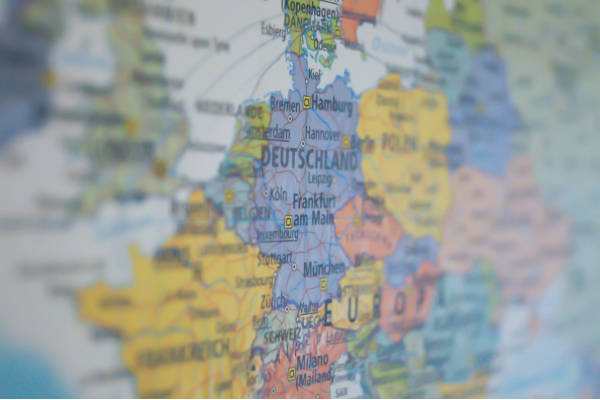 We can offer a service abroad in any location. We have worked around the globe we are 'not' just a UK company. We can organise shipping, containerisation, packing service and installation of machinery wherever you may be.

Find out more about our Continental Machinery Moving Service.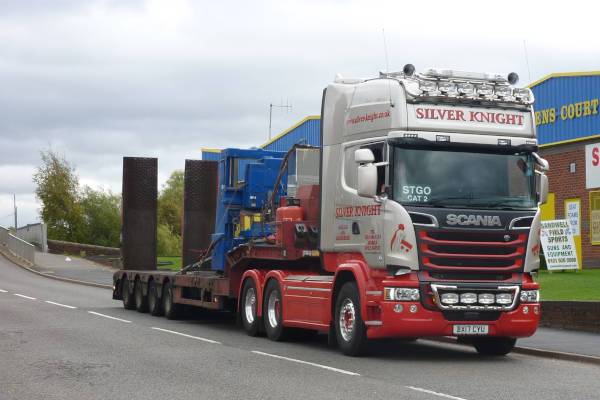 We can provide the transportation of any machinery, big or small and out of gauge. We can basically move you from your old location/premises and move you to your new location/premises. We can also provide just transportation for your machinery if you chose. For example, if you require your machine to be collected and delivered with no intervention this is also a service we provide.

Find out more about our Machinery Haulage, Relocation, Transport & Moving Service.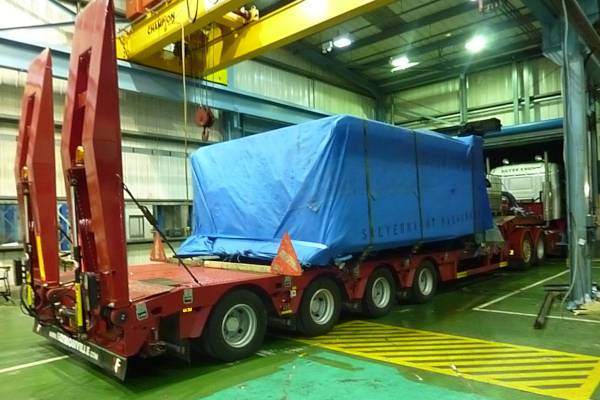 We offer a heavy haulage transport section. This includes wide loads, out of gauge and long vehicle convoys. We provide escort vehicles as part of the service, and we can also sort the logistics of your move so you don't have to and this includes liaising with local police authorities where possible and government agencies on your behalf. We have a wealth of experience with successfully moving everything from small CNC machines to 150 tonne Press Crowns and everything in between.

Find out more about our Heavy Equipment Moving & Haulage Service.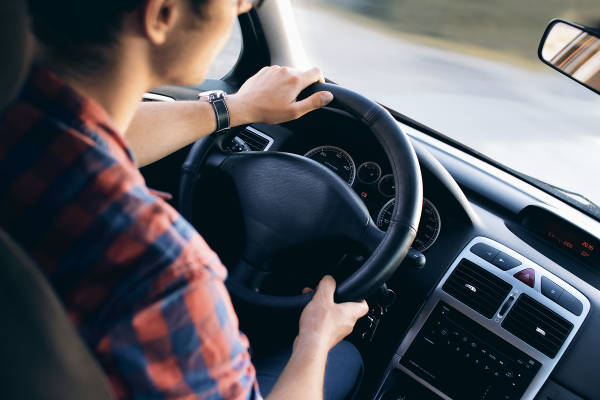 We have a number of Versa lifts, Including a 25/35, 40,60 and 60/80 along with many other pieces of equipment available for immediate hire both on short term and long term contracts. These can come with a fully qualified driver which removes the stress from yourselves when moving and relocating the most of difficult of machinery or can be supplied on their own for your operators to operate. Our machines are fully certified, and we can deliver day or night as we are a 24-hour hire and transport service.

Find out more about our Moving Equipment Hire Service.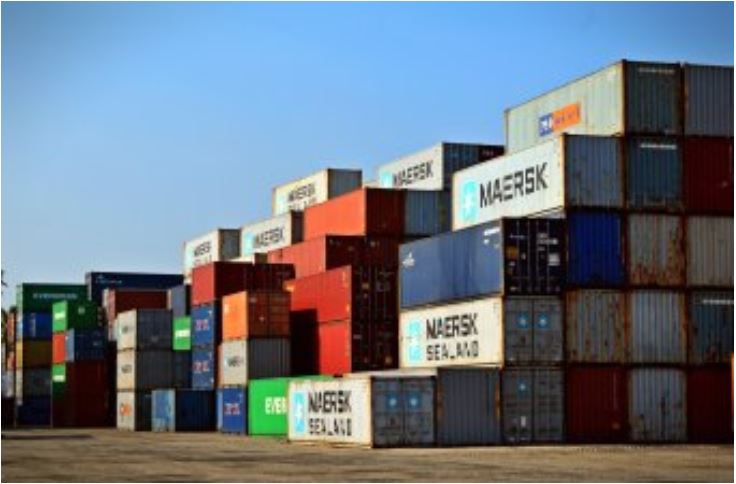 We can offer a service on securely and safely loading your machinery into containers using blocks and straps, that you require moving to any destination around the world. This includes loading multiple variations of containers including end loaders, open tops, flat racks. Photographs and full documentation provided.

Find out more about our Shipping Container Packing Service.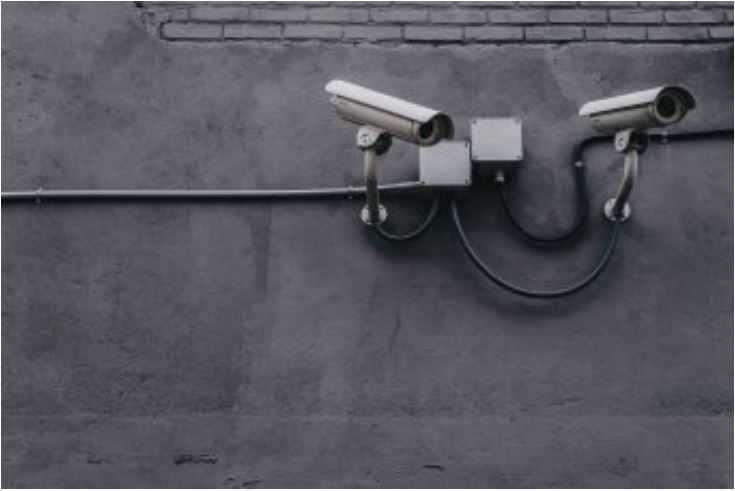 We can offer a Secure Warehousing Storage Service which is secured by CCTV, fully alarmed, with on-site rest facilities. Our premises can come fully heated to provide protection for your goods. Silver Knight has Goods In Trust insurance, which ensures goods up to £1 million.

Find out more about our Secure Warehousing Storage Service.
Alongside our main handling equipment services we also offer: Machinery dismantling, lifting equipment, lifting jacks, factory clearance and full clean up, transporting heavy plant, removal of equipment from site, machine hire service, UK and worldwide haulage, full documentation service, provide movement orders for abnormal loads, liaison with police and road network authorities, importing and exporting of machinery, container loading, open top containers and end loaders transport, full risk assessment and method statements, full project management, and 24 hour call out.
We offer a total door to door service of machine installation. There's no job too big or too small. Our services include machinery collections, including machinery auctions, dismantling, reconstruction, project installation, machines containerised and packing service, this is global. We have international movements. Heavy haulage, long loads, out of gauge loads, forklift hire, versa hire, mega lift, iron fairy crane hire, machine disposal service and storage facilities; short and long term. In addition, we offer a trailer repair and modification service. On-site fabrication is also undertaken. Sites are also carried out upon request.